TripleGuard 25-year Warranty
Complete warranty protection as dependable as the company behind it
A smart solar investment will provide your family with clean power and energy savings for 25 years or more. Thats why a trusted relationship with your solar panel manufacturer should be given careful consideration. Your Panasonic TripleGuard warranty provides the long-term protection you need and the lasting peace of mind you deserve.
A comprehensive 25-year warranty you can bank on
A long-term warranty is only as reliable as the company backing it. Backed by one of Americas most trusted brands and a century of financial stability, TripleGuard covers your solar panel systems performance, workmanship, parts, and labor for 25 years. Whether in year three or year 25, rest assured your Panasonic warranty protection will be there when you need it.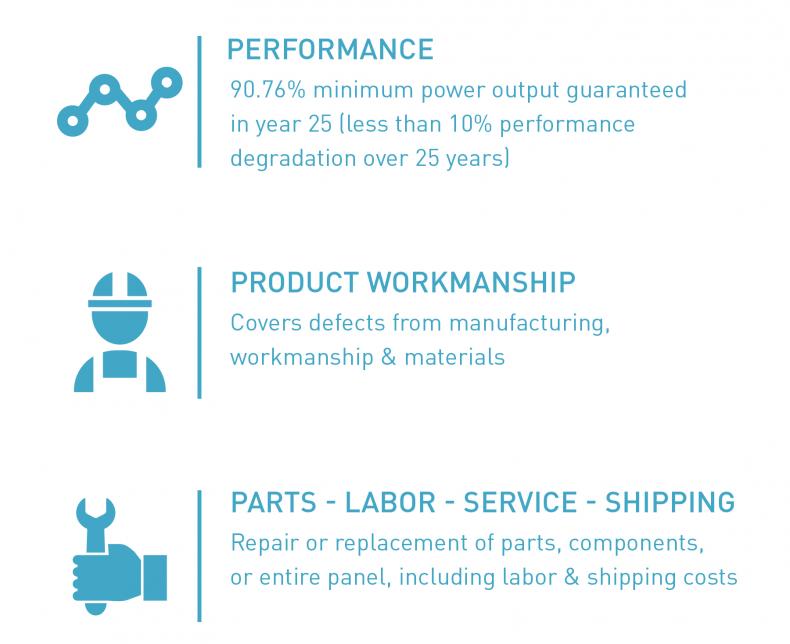 Easy warranty transfer when you sell your home
A Panasonic solar panel system is one of the best home improvements you can make, and can increase your homes value. Title and assignment of your Panasonic solar system and TripleGuard warranty are 100% transferrable to the propertys new owner.
Coverage comparison at a glance
With 25-year degradation rates among the worlds lowest, Panasonic HIT modules offer some of the highest efficiency, highest-output solar panels available. We even guarantee it.
WHAT ARE PEOPLE SAYING . . .