Solar solutions for home builders

Panasonic has been a solar pioneer since the green revolution began. Starting with the exploration of advanced cell technology in 1975, no one has spent more time on solar power research and development. In 1997, our HIT technology introduced the world to high efficiency solar modules. Weve been mass producing high performance solar panels ever since.
Whether youre building homes in small developments or master planned communities, Panasonic high efficiency solar + storage solutions can help make your projects among the eco-friendliest in the country.
Sell homes faster
Attract more buyers
Increase sale price and profit
Promote healthy homes and green living
Be a leader in energy efficient homebuildin
Leading the renewable revolution
Weve long been focused on creating a more sustainable planet. From electric vehicles and lithium-ion battery production to solar grids and planning entire eco-sustainable communities, our sustainability solutions are helping forward-thinking businesses, governments, and homeowners pursue a more eco-responsible future. As a result, weve become a world leader in breakthrough alternative energy technologies.
Superior module efficiency. Maximum production.
At Panasonic, solar innovation never sleeps. Our high efficiency HIT modules provide among the worlds lowest temperature coefficients and degradation rates. Our panels are engineered to perform at peak efficiency for decades. That means homeowners will produce more clean electricity year after year.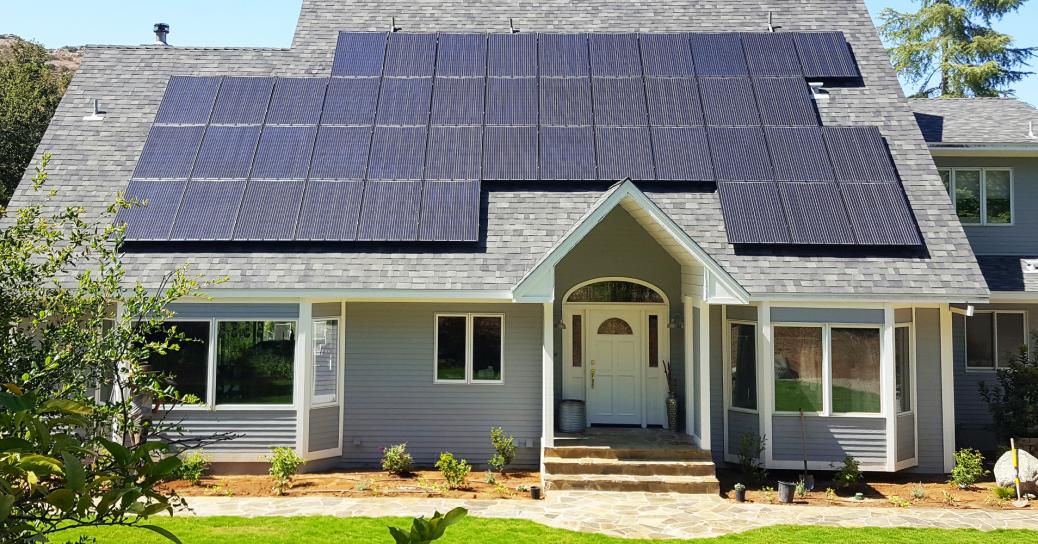 Maximize & beautify every roof
With a panel for every roof size and shape, our Black Modules provide your home with a powerful combination of energy savings, long-term performance, and sleek beauty. Better still, a guaranteed minimum 90.76% rated power output after 25 years gives you peace of mind knowing you made a sound investment in your propertys performance and aesthetics.
TripleGuard 25-year warranty
A long-term warranty is only as dependable as the company behind it. Thats why a trusted relationship with your solar panel manufacturer should be given careful consideration. Backed by a century of stability, our comprehensive TripleGuard Warranty covers performance, parts and labor for 25 years.
WHAT ARE PEOPLE SAYING . . .